Hi
Here we will publish articles, links to the sites and videos that tell about us.
We hope it will be interesting for you.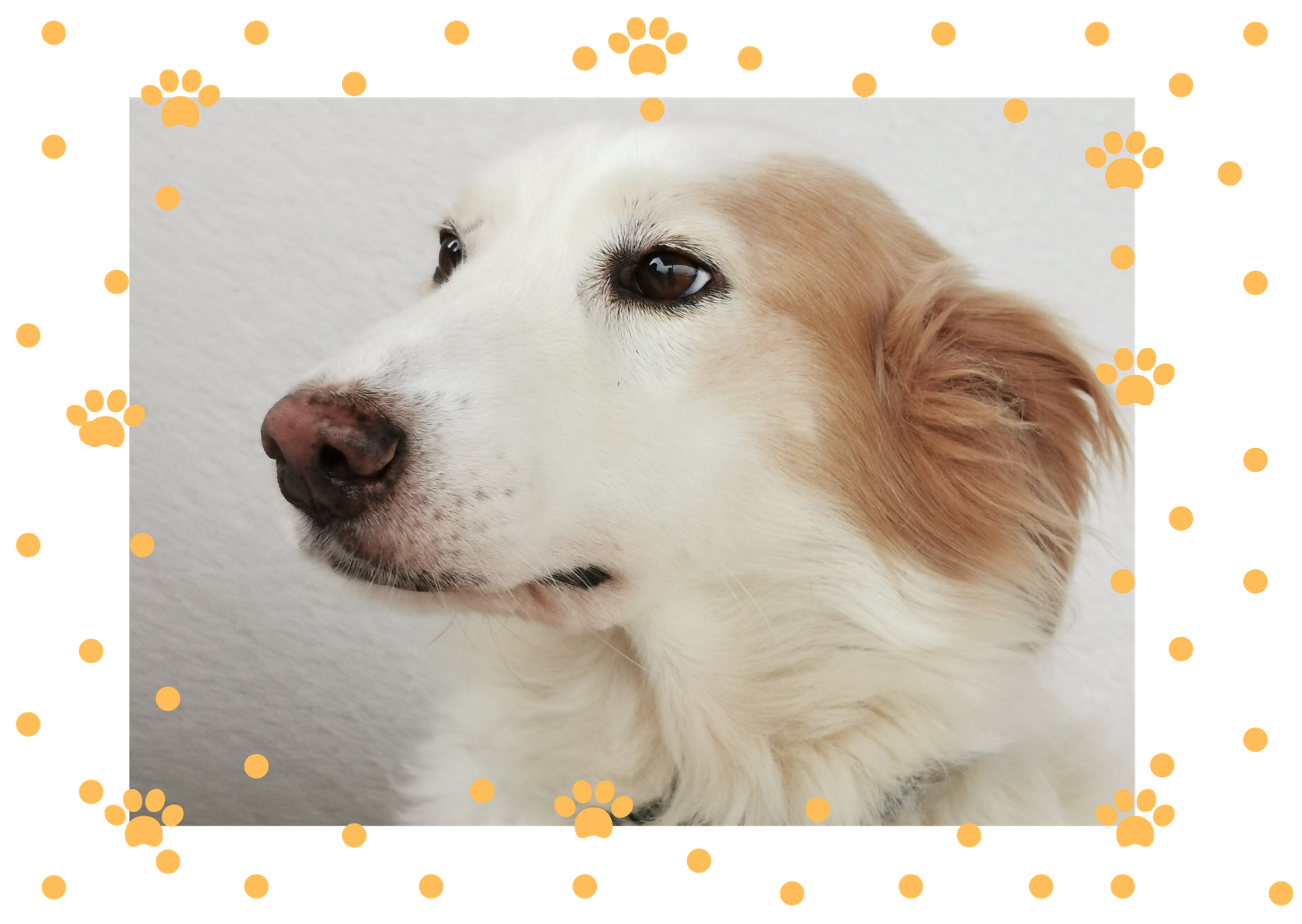 One of our first interviews (2014)
One of our first interviews given to Russki Vestnik magazine that is published in Montenegro. This interview happened in the very beginning of our journey before we moved to our own land that we bought with the money we got from selling our apartment in Moscow. (You can read our whole story in the "History of our shelter" section).
Here you can find our old YouTube channel where we posted a couple of videos from the times when we were just starting. We didn'thave our shelter then so we were doing everything we could to help homeless animals on the streets of Montenegro.
One more interview on how we built our shelter and what typical days in our shelter look like (2016)
Zhanna Kaganovskaya, a muscovite, sold her apartment in Moscow to help homeless animals in Montenegro. She used the money she got from selling her home to buy land in Montenegro to built the shelter for abandoned cats and dogs there because there are very many of them.
Статья на livejournal (2016 г.)
Жанна приехала из Москвы. Она невероятно добрый, бескорыстный и бесконечно любящий животных человек. С помощью неравнодушных людей Жанна смогла найти участок земли и деньги на строительство первого частного приюта для животных в Черногории, который содержится полностью за счет Жанны и ее единомышленников.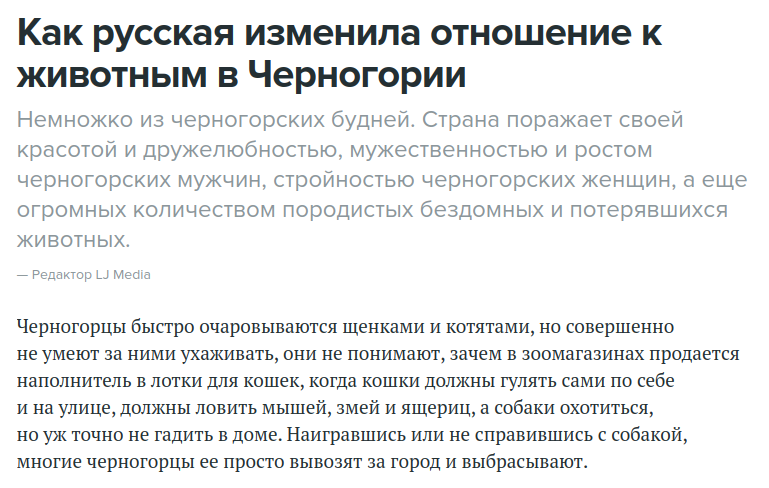 The interview on a site about animals (2017)
Zhanna Kaganovskaya sold her home in Moscow and opened "Faithful Heart" shelter for homeless animals in Montenegro. In the interview to Likepet she told about animal shelters in Montenegro and what challenges one has to face when running a shelter there. She also told how the animals of her shelter find homes in many countries around the globe.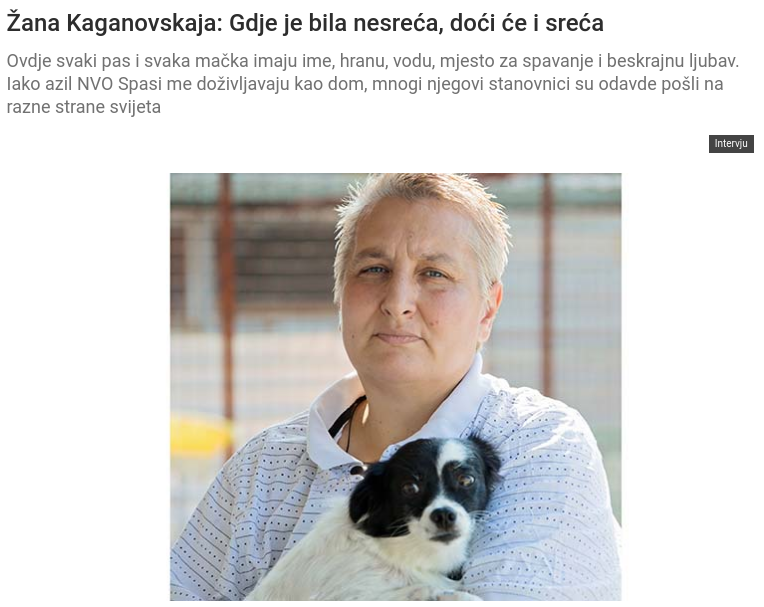 The interview in the Montenegrin edition of Gracija magazine. The interview is in Montenegrin language but we'll try to translate it into English soon.
Our most recent TV appearance on Montenegrin Vijesti channel (2020). We also had another TV interview in 2019 but we couldn't find the video yet.